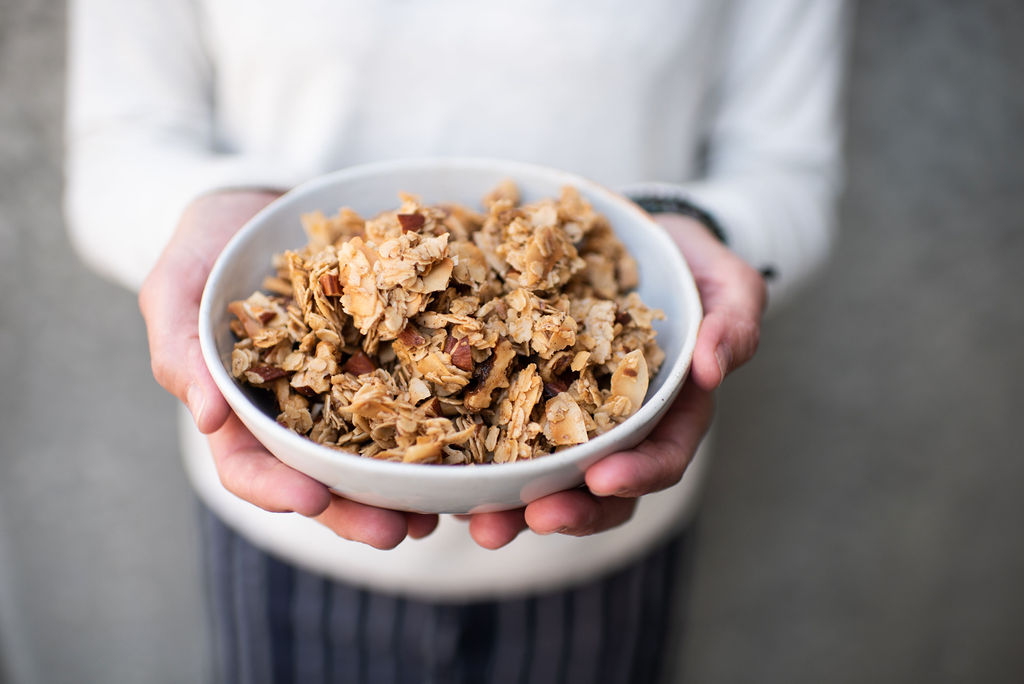 GRANOLA
MAPLE + CINNAMON = Delicious and Gluten Free!
That's right, Gather does granola and you're in for something special. Gluten free oats, almonds, and walnuts tossed with coconut oil and just the right amount of maple syrup, vanilla and savory spices. Nutmeg is freshly ground on every batch.
While walnuts share a similar nutritional profile with other nuts, they also contain high amounts of omega-3 fatty acids, which are anti-inflammatory and support brain health. Hint of sweet, but not too much, and good for the soul (and your bowl).
8oz bag: $8
12oz bag: $12